Over the last years, the world has been witnessing an unprecedented revolution in the financial sector. Digital platforms have dramatically changed all aspects of traditional banking, from the way people interconnect and exchange information with their banks to the way individuals send and receive money from their friends and family. As we move closer to a new year, it is time to ask what kind of trends, priorities, and disruptive innovations can be expected from 2022. There are some game-changing trends arising:
HUMANIZING DIGITAL BANKING: the emergence of a new era on customer service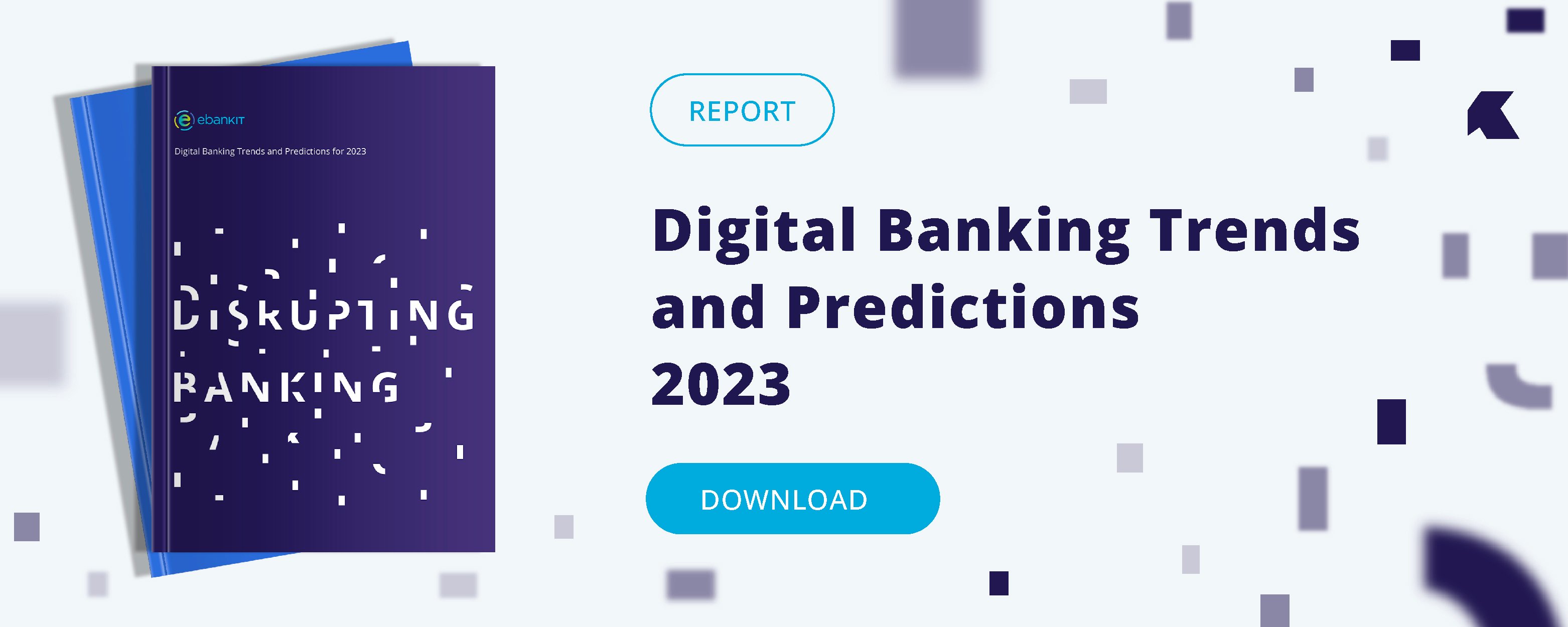 Digital platforms have been successful in delivering banking products through new technological channels. Web and mobile banking are nothing new to the financial world. Although the willingness of consumers to try these technological channels grew exponentially, especially during the Covid-19 pandemic, these innovations date back at least 10 years.
Today, the biggest challenge for digital banking platforms is not how to provide new products, but how to foster a truly human-centric approach, that raises the consumer experience to a new unprecedented level, increasing the sales of banks and credit unions.
Financial institutions will have to determine which investments can impact the customer experience the most and the fastest. State-of-the-art platforms, such as ebankIT Omnichannel Digital Banking Platform, are investing in innovative Analytics solutions, enhanced with Machine Learning and Artificial Intelligence (AI), that empower banks and credit unions to engage in a deeper level of understanding and further personalize their offer.
Combined with the rising trend of Banking-as-a-Service (BaaS) – that is introducing non-banking institutions to offering financial services – banks and credit unions are now also able to use Gamification in banking apps. At ebankIT, we understand that game mechanics, such as quests, ratings, and levels to achieve various internal and external purposes, are a powerful tool that will enable financial institutions to increasingly engage with their end-consumers and improve financial literacy.
ebankIT's Digital Concierge, for example, uses a specialized campaign management module to provide personalized campaigns and customized widgets. With this set of features, ebankIT is not only helping banks and credit unions to accelerate the digital transition, but also to become proactive and future-proof their business strategy.

OMNICHANNEL BANKING: building a more inclusive and sustainable future
Over the last years, the market became more digitally-savvy, and nowadays, consumers not only demand the possibility to digitally manage their financial lives, but also the freedom to choose the channel that suits their choices. Financial Institutions need to select platforms that include both desktop and mobile-first approaches, and that are optimized to provide the best user experience for every generation, from Baby Boomers to Gen Z.
Building such a sophisticated solution in-house is not an easy task, especially for smaller community-based institutions, eager to compete with bigger banks and credit unions. ebankIT Omnichannel Platform stands out as a robust out-of-the-box platform that enables a seamless digital transformation and provides a wide catalog of third-party innovations.
This flexible approach is also a key-feature to reach new audiences, encouraging the financial inclusion of new customers: by reducing costs in the digital transition, ebankIT widens the target audience of each bank and credit union, providing millions of unbanked and underbanked people with access to tailor-made financial solutions.
At the same time, Omnichannel Digital Platforms represent a critical role in the Green Transition. Banking processes became more efficient and digital platforms substitute paper and other physical media. The benefits of embracing sustainability range from optimizing internal and external business operations to retain and grow customers. By becoming more sustainable, banks and credit unions even enhance their public reputation.

NEXT-GEN PAYMENT TECHNOLOGY: contactless, in real-time and with additional security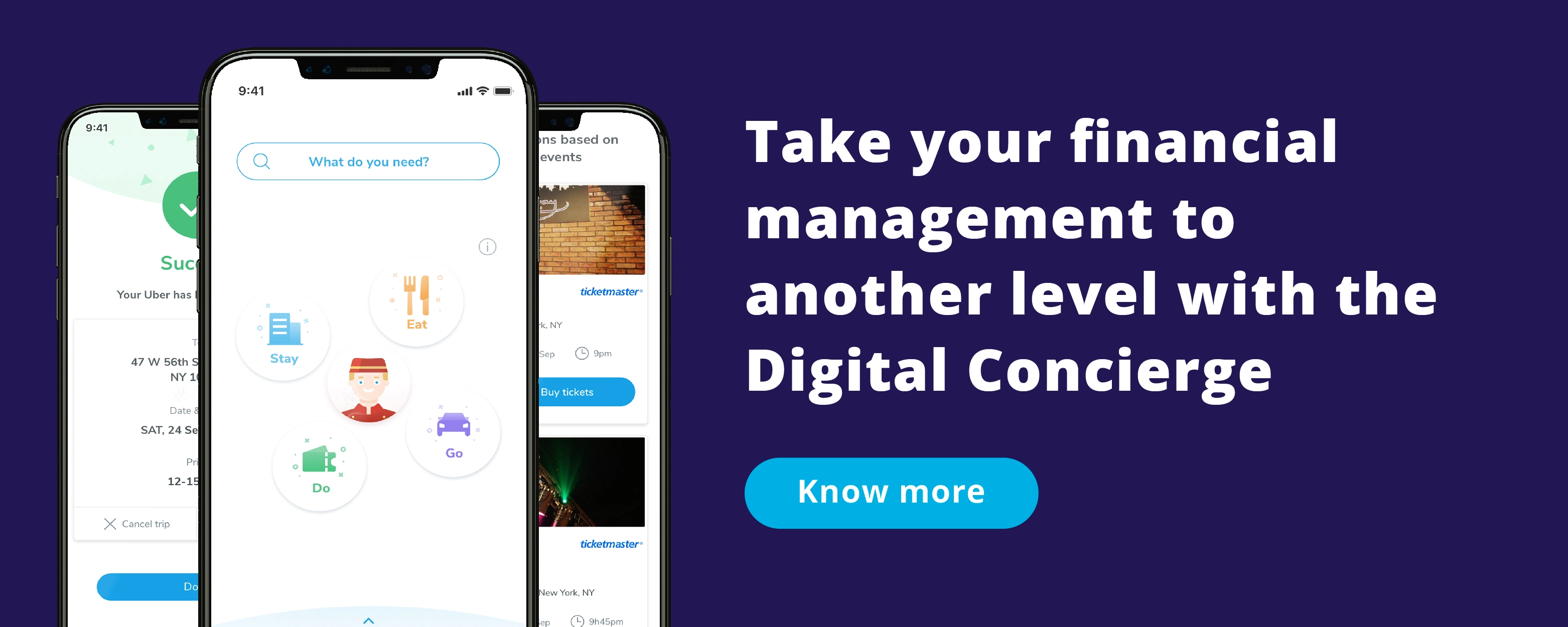 Payments are a pivotal instrument for every banking platform and, over the last years, many technologies have changed the way people pay their bills and make purchases. Online shopping and smartphones opened the door for payments to become faster, more efficient, and embedded into every part of our daily lives.
Today, a new generation of consumers expect from every business the same convenience and seamlessness in payments as offered by the biggest international retailers. Across the world, the use of contactless payments is on the rise. In several countries, even the public services already adopted payment systems powered by NFC (Near-Field Communication).
Banking institutions cannot ignore this major demand in the financial world and need to adopt platforms with know-how in these emerging technologies, especially considering the rise of new cybersecurity threats. ebankIT has long been working with innovative technologies, such as biometric login and authentication, that stand now as must-have features for every banking platform.
In the future, consumers will continue to look for increased performance and efficiency – perhaps using cryptocurrencies or voice commands – but also to demand the best security standards. Over the years, ebankIT has set the pace for a new generation of banking services, providing state-of-the-art technology in the fields of digital payments and wire transfers. In the future, ebankIT will continue to offer extensive options, integrated with third-party solutions, for customers to pay for services and products, and to send and receive money in real-time.