Open banking may seem like an overused expression, but it is not just a buzzword or an empty cliché. It is profoundly changing the banking industry by connecting financial institutions and technology providers around the world and improving the banking experience for millions of customers. At ebankIT, we understand this is the perfect opportunity to garner knowledge and technical know-how, creating an actual Hub of Innovation.
After all, what's the big deal with Open Banking?
Over the last couple of years, "Open Banking" become a joint discussion among fintech leaders, banking regulators, and overall enthusiasts in financial innovation. In an industry where sometimes a catchy expression rapidly turns into an overused and meaningless slogan, it is essential to go back to the beginnings and remember that this innovative idea has its roots deeply connected to one of ebankIT's primary goals: humanizing the digital banking experience and improving the life of millions of customers worldwide.
Open Banking enables customers and banks to securely share their financial accounts' data with other providers – either a different financial institution or a third party, like a fintech – creating the opportunity to easily access innovative services. Essentially, it gives regulated companies secure and limited access to bank accounts, always with the customer's permission, so that they can provide additional features.
In just a few words

Open banking provides third-party providers secure access to consumer banking, transactions, and other financial data from banking institutions through the use of application programming interfaces (APIs).


Open banking innovation is already transforming business and customer activity around the world. By inviting fintechs and financial institutions to collaborate, this disruptive approach paves the door for endless innovation and development. The idea is simple:
each player knows their market very well and can offer profound insights and solutions in those specific areas. Payment specialists create the best payment technologies, data specialists create the best analytics tools, and so on. In the end, customers get access to the best solutions for every challenge in a process of continuous improvement.
Over the last years, especially in Europe, due to the implementation of the PSD2 – The Revised Payment Services Directive – Open banking has ignited a new generation of financial services, enabling businesses to build products that increase engagement, reduce costs and transform the customer experience.
At ebankIT, we understand that Open Banking is the way forward to humanizing the digital banking experience for millions of end-users worldwide. By combining interactive omnichannel technologies with leading data management strategies, banks and credit unions can bring the human connection to their digital platforms, building meaningful and trustful connections for years.


Facts and numbers

Europe is leading the way and setting the example
The implementation of an Open Banking ecosystem raises natural doubts about data security and confidentiality protection. The equilibrium is not easy to reach: Open banking is growing fast, offering consumers access to a growing number of competitive services and products, but building and maintaining a secure ecosystem is vital for its own growth. Meanwhile, new cyber threats emerge and financial institutions need to develop new safety strategies.
Traditionally, financial privacy is the primary concern for anyone involved in the Open Banking environment, especially for banking customers: EY research showed that 48% of consumers hold a negative opinion on Open Banking, precisely due to data and cybersecurity concerns. Malicious third-party apps, data breaches, cyber espionage, cryptojacking, and financial fraud are among the most feared threats.
Therefore, for a successful implementation of this innovative regime, it is crucial to reassure customers of data security standards and dispel any damaging myths around privacy. The transaction to a new paradigm must be highly regulated and audited. The most essential idea to keep in mind is that consumers always have the final word about data sharing.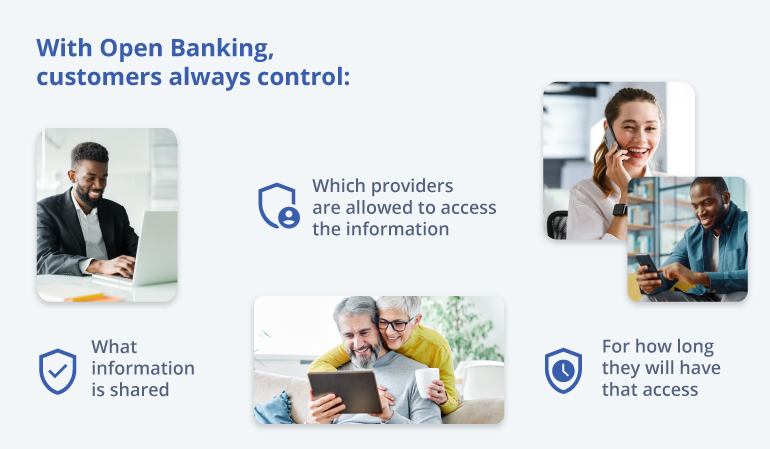 Over the last few years, the European financial market has successfully accomplished major milestones toward a new Open Banking era. The first one was the implementation of the Revised Payment Services Directive – also known as PSD2 – which entered into force in January 2016. The directive requires banks to create mechanisms to enable third-party providers to work securely, reliably, and rapidly with the bank's services and data on behalf and with the consent of their customers.
The PSD2 contributed to a more integrated and efficient payment market, made payments safer and more secure, and raised protection for European consumers and businesses. It sets out strict security requirements for electronic payments and the protection of consumers' financial data. Payment service providers are required to ensure strong customer authentication for the initiation and processing of electronic payments.
---

Why PSD2?
The first Payment Services Directive (PSD1) was adopted in 2007. This legislation provided the legal foundation for an EU single market for payments, establishing safer and more innovative payment services across the EU. The PSD2 is a modernized version that covers a wider catalog of services, introduces new security measures, includes transactions with third countries and opens the field for greater collaboration.


At the time, the European Directive was quickly supplemented by regulatory technical standards on strong customer authentication, guidelines on incident reporting and guidelines for security measures for operational and security risks.
To sum up, the PSD2 was an important milestone in supporting innovation and competition in retail payments, enhancing the security of payment transactions and the protection of consumer data. Since then, the European Market has been leading the shift to Open Banking, accelerating almost every aspect of digital banking, from the onboarding process to payments and credit management.


Facts and numbers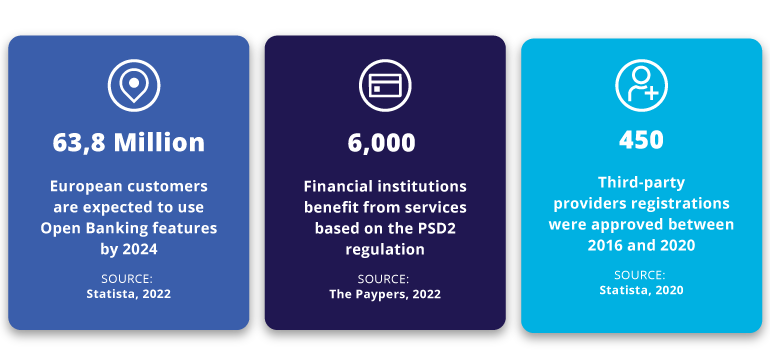 ebankIT Platform: personalizing the banking experience for the next generations
There is no doubt that Open banking matches with the growing market demands for fast, secure, consistent, and seamless digital banking journeys. But it also shows that the industry recognizes the need for a solid foundation of trust and reliability. In this digital shift, financial institutions need to carefully select every partner they will work with.
At ebankIT, we believe that Open Banking creates the opportunity to build an actual Hub of Innovation, where collaboration between financial institutions and technology providers enables the development of new banking solutions. With this strategy in mind, we enable Banks and Credit Unions to concentrate on their customers' goals and priorities, offering them a growing catalog of digital solutions.
One of the key areas where Open Banking is disrupting the game is Personal Financial Management (PFM). This is a paradigmatic example of the huge potential that relies on Open Banking. PFM platforms aim to bring much more value to consumers than the average mobile banking app by leveraging personal data to provide customized experiences and relevant insights.
---

PFM: what is it and why it matters?

Personal Financial Management refers to all the digital tools financial institutions offer customers to manage and monitor their financial situation. Users can view budgets, analyze trends, track bills, and plan for the future.


At ebankIT we understand that Personal Financial Management is a crucial step in the way to create more interactive and meaningful banking relationships. For customers, it means a complete picture of their financial life, tailored advice to help them along their journey, and great tools to help them better manage their money. For financial providers, PFM tools offer the opportunity to leverage vast volumes of data for the benefit of their customers, boosting digital sales.
Users keep track of their immediate financial position and receive personalized suggestions based on their personal goals and previous spending. Banks and Credit Unions can deepen their relationship with customers, creating new interactions and conversations about every spending and money management choice.
Using the ebankIT API gateway, banks and credit unions can benefit from all the data stored within the banking app, offering their customers a wide catalog of services. Here are some features that demonstrate how ebankIT can even connect customers with non-financial services in order to further help them achieve their personal goals.
Personalized campaigns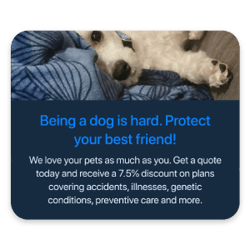 Enhanced with an innovative Content Management System and leading data analytics tools, ebankIT enables banks and credit unions to deliver the right offer at the right time. Financial institutions are powered to continuously adapt their strategy, following an innovative roadmap that helps them meet the demands of a new generation and increase digital sales.
The Digital Concierge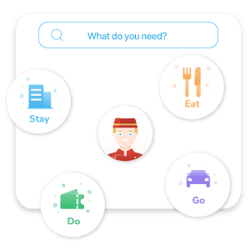 The ebankIT Digital Concierge takes Personal Financial Management to another level. Powered by Artificial Intelligence, the mobile app provides personal notifications and creates financial suggestions especially curated to match each customer's preferences.
Gamification for banking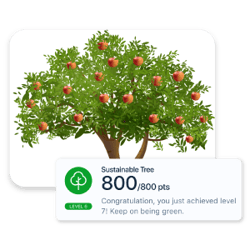 ebankIT enables banks and credit unions to raise customer engagement using game mechanics. Banking customers are invited to an enjoyable gameplay, where they can collect points by achieving their self-selected goals. In the end, points are transformed into tailor-made rewards.

Powered by an innovative ecosystem of partners
Long before Open Banking became a reality in the European market, ebankIT was already establishing a series of partnerships to develop new features and services for the banking industry. To excel ourselves, we partner with the best in the business, creating a comprehensive Hub of Innovation where a robust network of pioneers work together to reshape the digital banking world.
Therefore, the ebankIT Omnichannel Platform is enhanced by a comprehensive ecosystem of partnerships that provide complementary technologies and banking solutions, enabling customers to perform additional tasks and explore new financial opportunities. With a modular outlook, our extensive Open Banking marketplace empowers Financial Institutions to build their perfect solution according to their business plan and specific audience.
Collaborate and innovate: this is the mantra that has always accompanied ebankIT and that is now being embraced by the banking sector. The long-term goal is also the same: to improve the journey for millions of banking customers.