Mark your calendars for the highly anticipated ebankIT Summit 2023, happening in the vibrant city of Porto on November 7th and 8th. This second edition is set to gather industry leaders and innovators who will share their invaluable insights on the future of digital banking. Uncover the key tactics your bank or credit union must employ to maintain a competitive edge in the ever-evolving financial landscape.
Unlocking the future of digital banking at the ebankIT Summit 2023
In the ever-changing landscape of modern finance, traditional banking is undergoing a remarkable transformation, paving the way for a new era of digital innovation. No longer do we associate banking with long queues at physical branches. Instead, financial services have transcended these physical limitations, driven by groundbreaking technology and an unwavering commitment to progress.
The emergence of digital banking has not only redefined the way we manage and interact with our money but has also unlocked a world of opportunities for financial institutions to streamline operations, enhance customer experiences, and pioneer groundbreaking solutions.
As we stand on the precipice of this transformative journey, it is imperative to explore the exciting developments, challenges, and limitless potential that digital banking offers in shaping the future of finance.
Join us at the ebankIT Summit and gain valuable insights from leading digital banking experts as they share their thoughts on the future direction of digital banking.
The Digital Banking Breakthrough: Trends & Technologies
During the summit, dive into the latest digital banking trends, cutting-edge technologies, success stories from satisfied customers, up-to-date security updates, and an exclusive preview of the ebankIT product roadmap.
Get ready to discover an exciting lineup of topics featuring different areas of expertise at the ebankIT Summit. Experience firsthand comprehensive case studies presented by industry-leading digital banking experts to discover the essential strategies your financial institution must adopt in order to outpace the competition.
Our panelists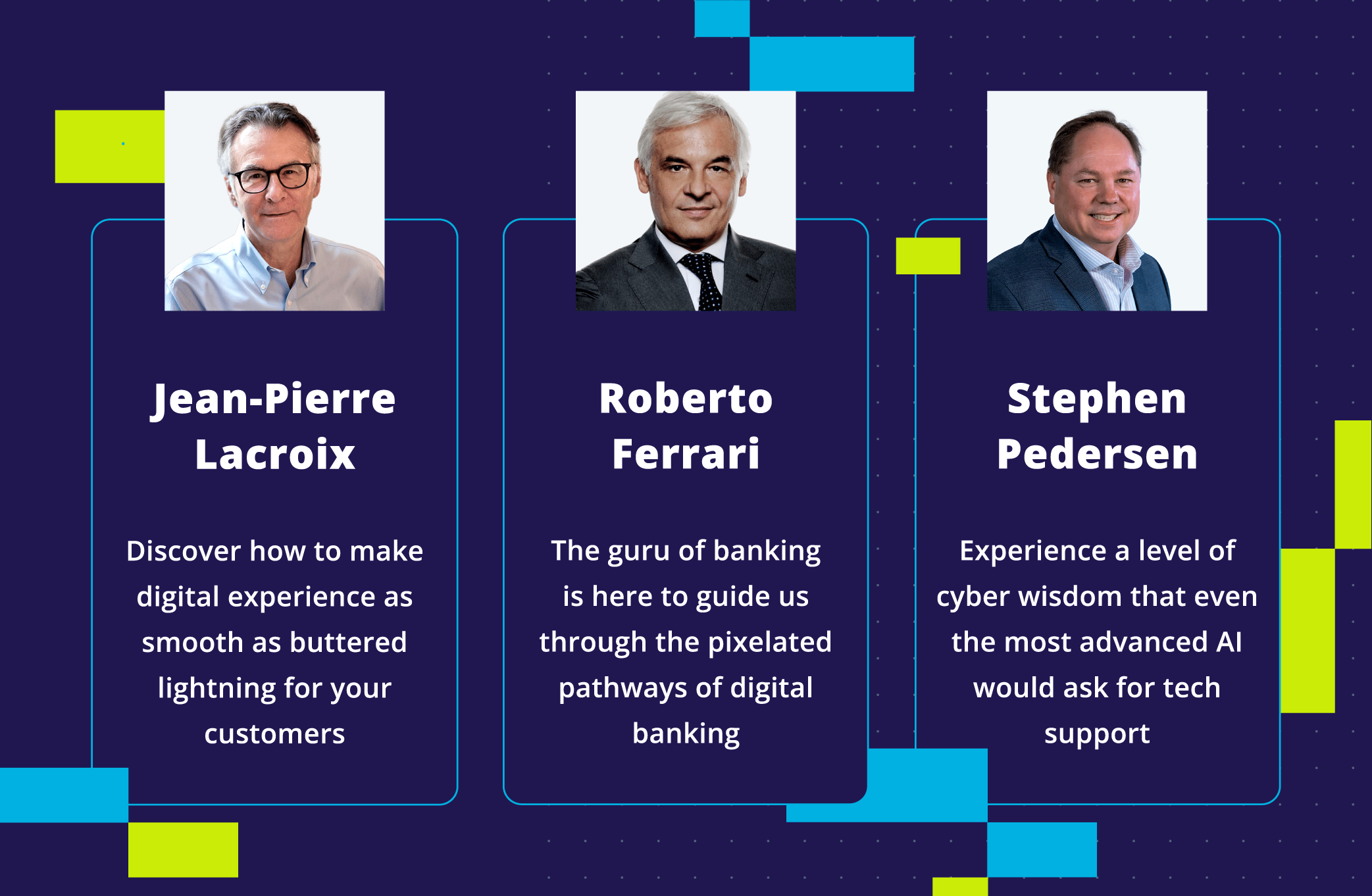 Why Attend?
Stay ahead of the game: Keep up with the latest trends, technologies, and regulations in digital banking to differentiate your bank in the digital marketplace.

Learn Best Practices: Discover successful case studies and best practices from top-performing digital banks, helping you implement effective strategies in your institution.
Networking Opportunities: Connect with a diverse range of professionals, including experts, peers, and potential collaborators, expanding your professional network.

Customer-Centric Strategies: Explore methods to enhance customer experiences and engagement, which are crucial for retaining and attracting clients in the digital age.

Product Development: Gain insights into ebankIT's roadmap as our team develops innovative digital banking products and services that cater to the evolving demands of your clients and members.
Secure your spot now!