Banks and Credit Unions already know that the Digital Transformation is a continuous process. Sometimes, it even feels like a never-ending race. But there are some solid guidelines that financial institutions may follow to stay ahead of the game. To win in this growing market, banks and credit unions will have to deliver increasingly engaging, efficient and personalized experiences. Focused on offering the best digital banking journey, ebankIT is launching the User Engagement Hub.
As the digital banking revolution continues to unfold, the way financial institutions interact with their audiences is rapidly changing. Today, it is not enough anymore to be mobile responsive and to offer a basic digital banking catalog. Banking consumers want to perform every banking activity online, from the onboarding to every day-to-day action, and expect a seamless experience across all the channels, with a personalized customer-service at every touchpoint.
The challenge is simple to explain, though perhaps difficult to deal with: millennials and Gen-Z compare their digital banking experiences with the plethora of other digital services they use, from streaming services to social media. New customers want to be heard and understood, expect customized recommendations, and demand total availability and a friendly interface. This customer-first approach is crucial to achieve greater customer loyalty.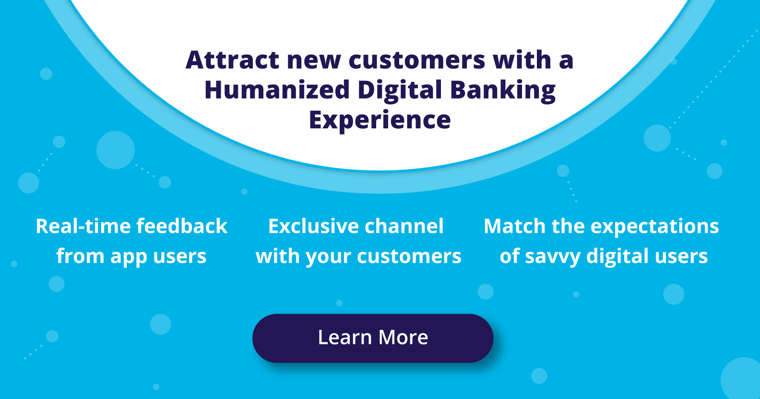 The User Engagement Hub enables financial institutions to offer personalized tools and to get their feedback in real-time.



At the FinovateFall 2022, in New York, ebankIT launched a new digital tool, the User Engagement Hub. With a series of innovative and personalized tools, ebankIT is enabling banks and credit unions to adopt a customer-first approach and foster customer interactions to an unprecedented degree.
With the User Engagement Hub, financial institutions are able to offer seamless and intuitive self-service solutions. Digital banking customers can interact directly with their providers, through voice assistant or simple text, getting access to an AI-powered knowledge center that covers up to 95% center of the most frequently asked questions.
The User Engagement Hub also enables banks and credit unions to get instant and real-time feedback from app users. Traditionally, banking customers rate their experience on the app stores, but with the engagement hub, the financial institution can ask for direct feedback, acting accordingly as soon as possible.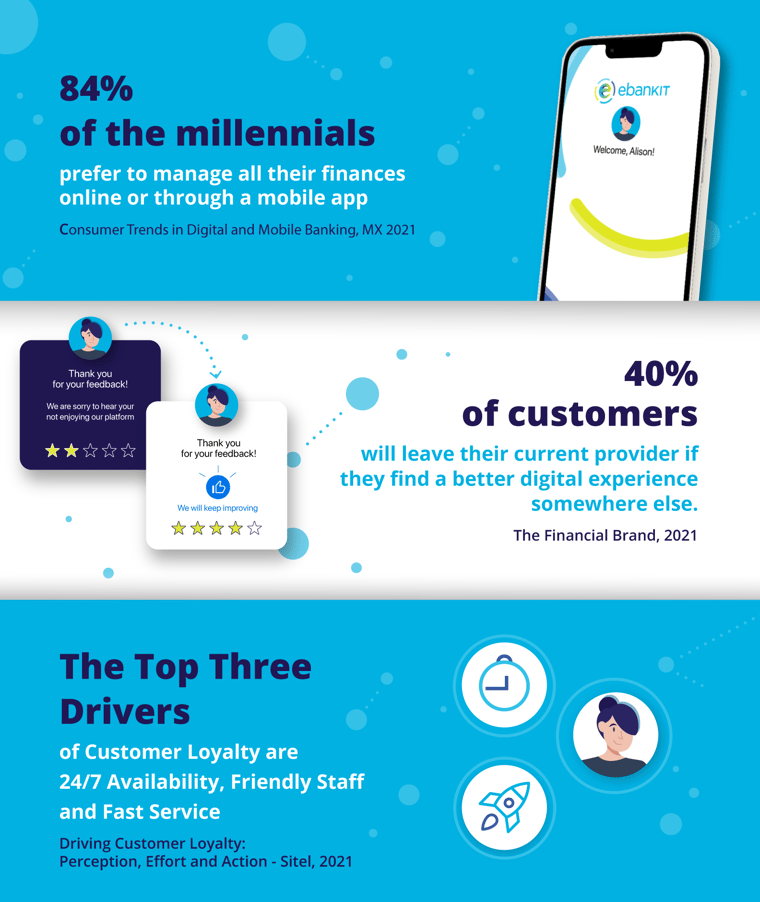 With the User Engagement Hub, financial institutions can invite their audience to the innovation process. Users vote for upcoming features and suggest future innovations. Banks and credit unions can select part of their audience as early-adopters and offer them privileged access to new solutions.
In the end, this approach represents a win-win deal for both customers and banking providers: financial institutions can easily monitor their customers' preferences, adopting a more effective innovation strategy, while end users feel they are part of the process and become increasingly loyal.
Want to know more?




Watch ebankIT's full demo

at FinovateFall New York 2022