Sustainable Finance: Innovate, Act and Implement
Banking sustainability has grown in popularity in the past few years. As the climate crisis grows more severe, the finance sector plays a key role in creating a more sustainable future. Most industries, particularly banking, must collaborate to produce eco-friendly products.
Banks and credit unions have a key role
In recent years there has been a growth in demand for sustainable finance products. According to Forrester, "empowered consumers" want a "sustainable transformation." Adding to that, environmental, social, and governance (ESG) considerations have come to dominate many investment decisions in recent years.
Financial institutions are expected to show their dedication to "sustainable banking" and ESG (environmental, social, and governance) strategies in addition to offering an omnichannel digital transformation. While sustainable banking and ESG principles require time and resources, it is a way for banks and credit unions to gain relevance, especially towards a younger generation of clients who are more conscious about the environment.
What banks and credit unions can do to reach financial sustainability
Banks and credit unions must seize the chance to reinvent themselves through sustainability. Many institutions are now attempting to reduce their environmental impact through different means, for instance:
Green banking: Invest in clean and renewable energy.
Paperless: Encourage customers to go

for

paperless digital onboarding and digital cards.
Net-zero finance: reduce carbon footprint by investing in carbon-neutral projects with Net zero emissions.
Green loans: offer customers green loans and mortgages as well as checking accounts and credit cards that incorporate sustainability features.
Sustainable habits: Banks can encourage clients to spend money on local shops, public transport, energy-saving and earn rewards in the banking app for it.
Many fintechs now provide climate solutions to assist financial institutions in taking a more active part in managing their own ESG strategy. Some banks provide cards from recycled materials, or integrate mechanisms that will automatically finance the plantation of plants or similar actions every time a cardholder makes a purchase.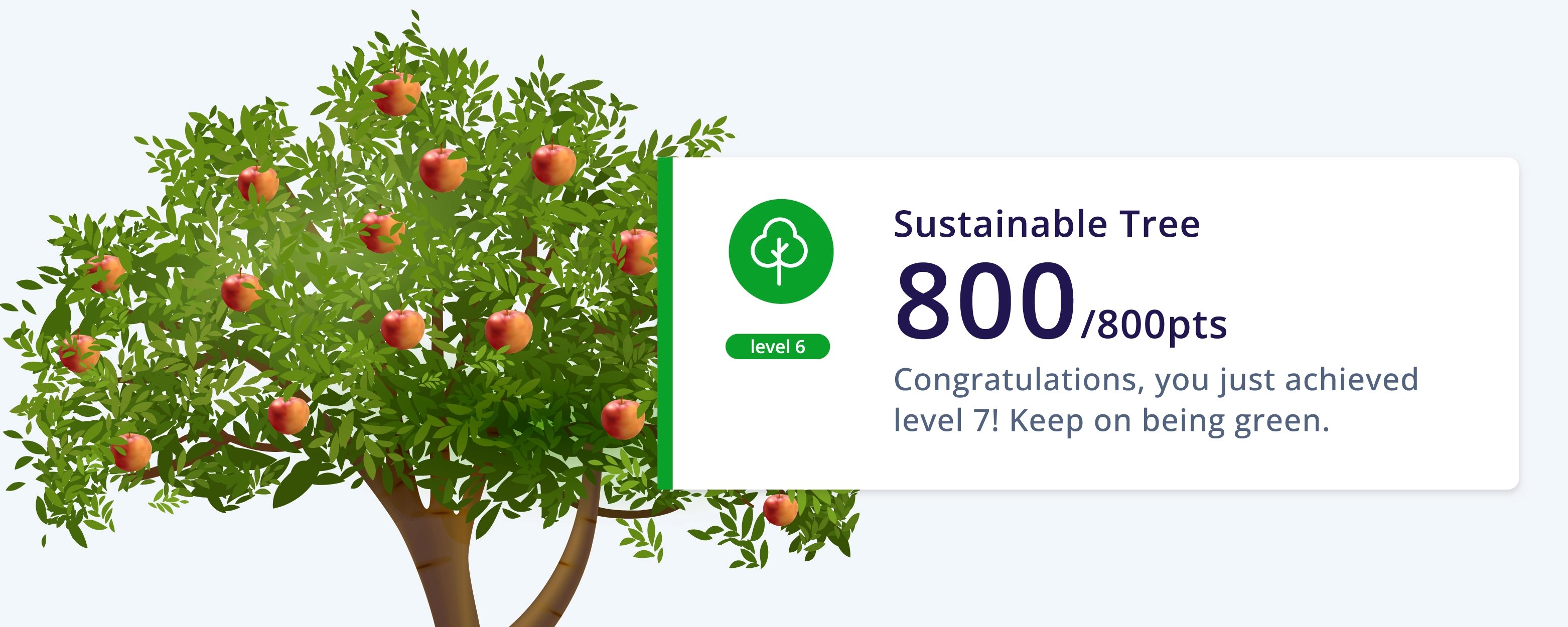 With ebankIT platform you can create a fun way to implement banking sustainable habits through gamification. Within the banking app, you can set up a sustainable tree and start your journey to contribute to a greener world.
Each time, the user chooses actions that contribute to sustainability such as shopping locally, going paperless, buying from sustainable companies, paying for public transport, saving energy and water, or reducing food waste, they build their tree score and win a reward as they level-up.
Check ebankIT's full demo
As well as helping the planet and making society fairer and more inclusive, evidence is mounting that sustainable finance actually offers higher returns for investors. Indeed, sustainable financial products can propel bank revenue development while also significantly contributing to companies' progress toward global climate objectives.
Mckinsey estimates that revenue from sustainable trade finance and cash management products will grow by 15 to 20 percent annually to total combined revenues of $28 billion to $35 billion in 2025.
So what are you waiting for? Jump into the sustainability wagon.